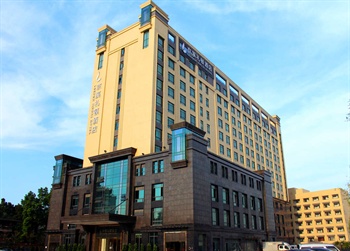 Located in Baiyun district, the Leeden Jingxi Hotel (Jingxi Lidun Jiudian) is just a ten-minute drive from East Guangzhou Railway Station.
The on-site restaurant serves an assortment of dishes for both Chinese and Western palates. Room service is also available.
During their spare time, guests can enjoy a massage, unwind in the sauna, relax in the spa, play billiards or ping pong, work out in the gym or enjoy a quiet moment in the teahouse.